Dan Slott
Dan Slott has been writing the ongoing adventures of Marvel's THE AMAZING SPIDER-MAN since 2008 and still going strong. He is also currently working on the Eisner Award-winning SILVER SURFER with Michael and Laura Allred.
He is also known for his runs on SHE-HULK, THE THING, MIGHTY AVENGERS, and AVENGERS: THE INITIATIVE.
In the early 90's, Dan began his career as the writer of the REN & STIMPY comic for Marvel, and went on to work on a wide range of licensed books for Marvel, DC, Archie, Valiant, and Top Cow, including everything from SCOOBY DOO to TEENAGE MUTANT NINJA TURTLES, POWER RANGERS, and TOMB RAIDER.
In the 2000's Dan went from working on SUPERMAN ADVENTURES, BATMAN ADVENTURES, and JUSTICE LEAGUE ADVENTURES, to more mainstream superhero work, including ARKHAM ASYLUM: LIVING HELL with artist Ryan Sook.
He has also worked outside of comics on SCOOBY DOO, BATMAN, and SPIDER-MAN console and computer games, including SPIDER-MAN: SHATTERED DIMENSIONS. Dan is also the consulting producer on the upcoming MARVEL'S SPIDER-MAN cartoon on Disney XD.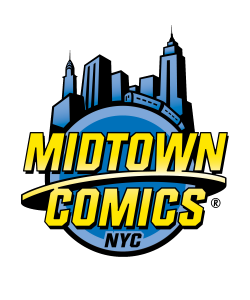 Dan Slott is appearing at Five Points on behalf of Midtown Comics – and he'll be signing only at the Midtown Comics booth!